Hello friends!
I got to go camping on the Easter weekend that just passed, and I had a great time hiking and taking a ride in a canoe! I went to Point Pelee National Park, which is about a 3.5 hour drive from home.
During my hikes, I ran into lots of birdwatchers, but also other doggies too! I hear that this park is famous for birding, because it is part of a major bird and butterfly migration corridor. The park is mostly marshland, so is great for waterfowl species, and is located in the southernmost point of mainland Canada.
I got to pose at this southernmost point, and it makes me proud that I've been able to visit such an important geographical landmark!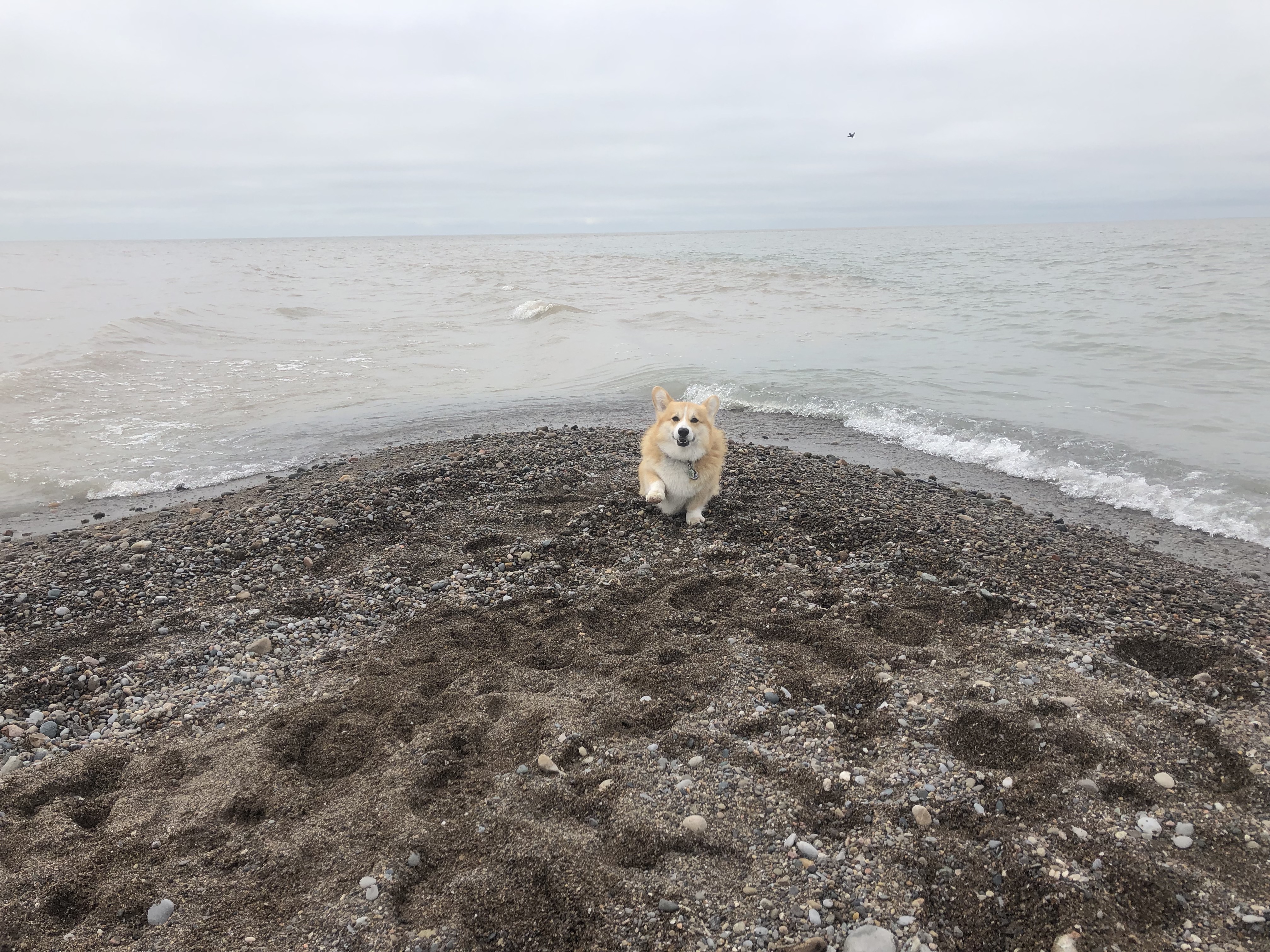 Here's a video of me walking through the DeLaurier Homestead Trail and I get to sniff around the woods and end up in a manmade canal that was used to help distribute water to the farmers that used to live there many years ago. It is pretty much marshland here so you get to hear spring peepers and redwing blackbirds singing their songs.
Subscribe to Angus the Corgi
I'll be posting soon about my other activities in Point Pelee so stay tuned!
– Angus 🐾