Hi All,
Angus the Corgi here wishing you a happy new year! Hope you guys made your resolutions for 2020 and that they all come true! 😄
As for me, I resolve to take more adventures in 2020 because that's the spice of life. On that topic, I went to have some adventures last weekend with my paw-rents to a cabin somewhere close to Ottawa. It was great! I got to meet new friends and visit places I've never been before. The cabin was also very small but very cute! Since it is small and made for just a couple of people and perhaps a doggie, it can run the indoor electronics on solar power! The indoor stove and heater uses propane but yeah I find that pretty cool.
Here's me posing with my cabin for the weekend. Isn't is so smol and cute? (the cabin)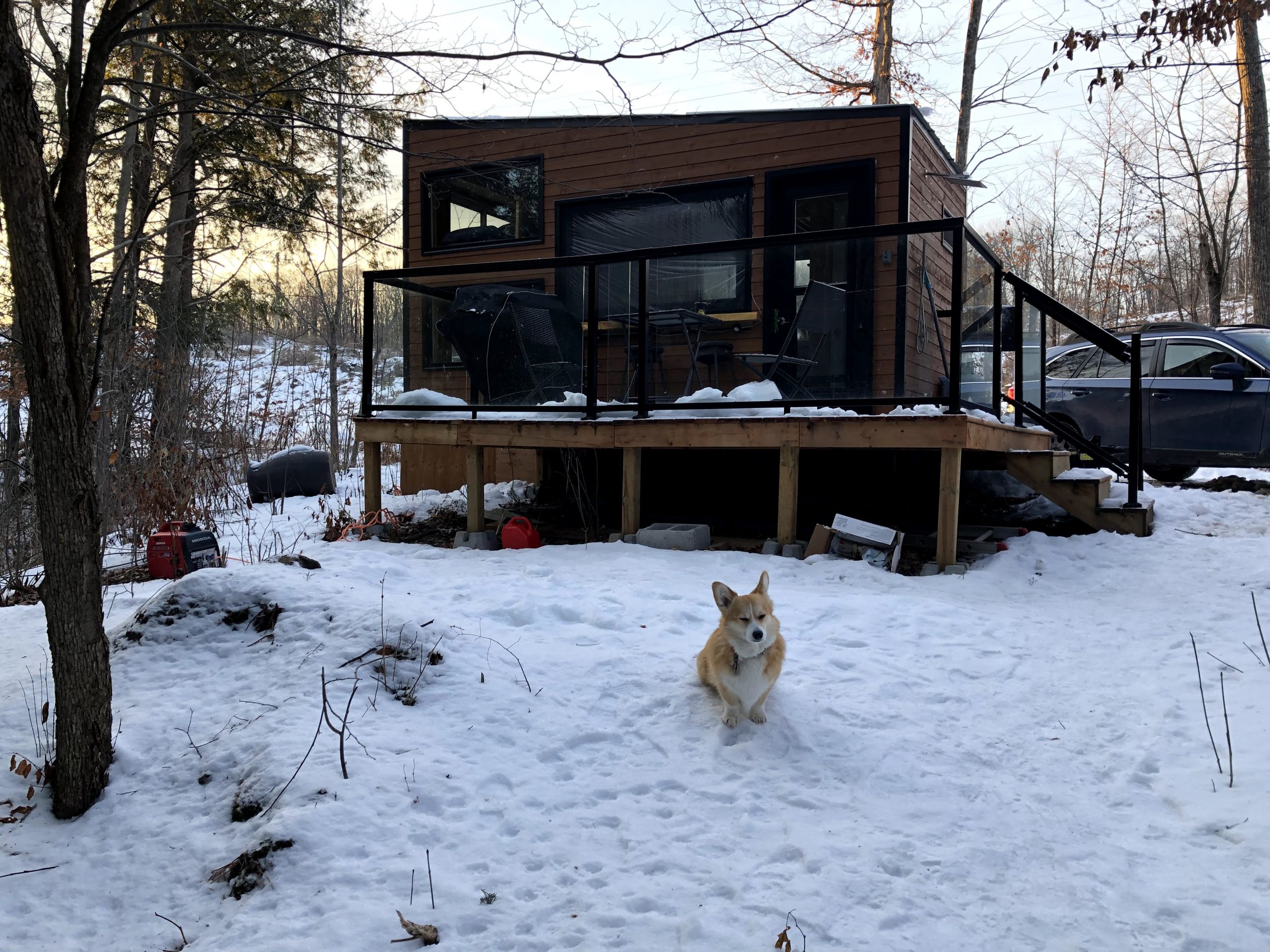 Even outside on the snow at -10°C I like to hunker down with a nice pig ear. It kinda has a different texture when it is cold…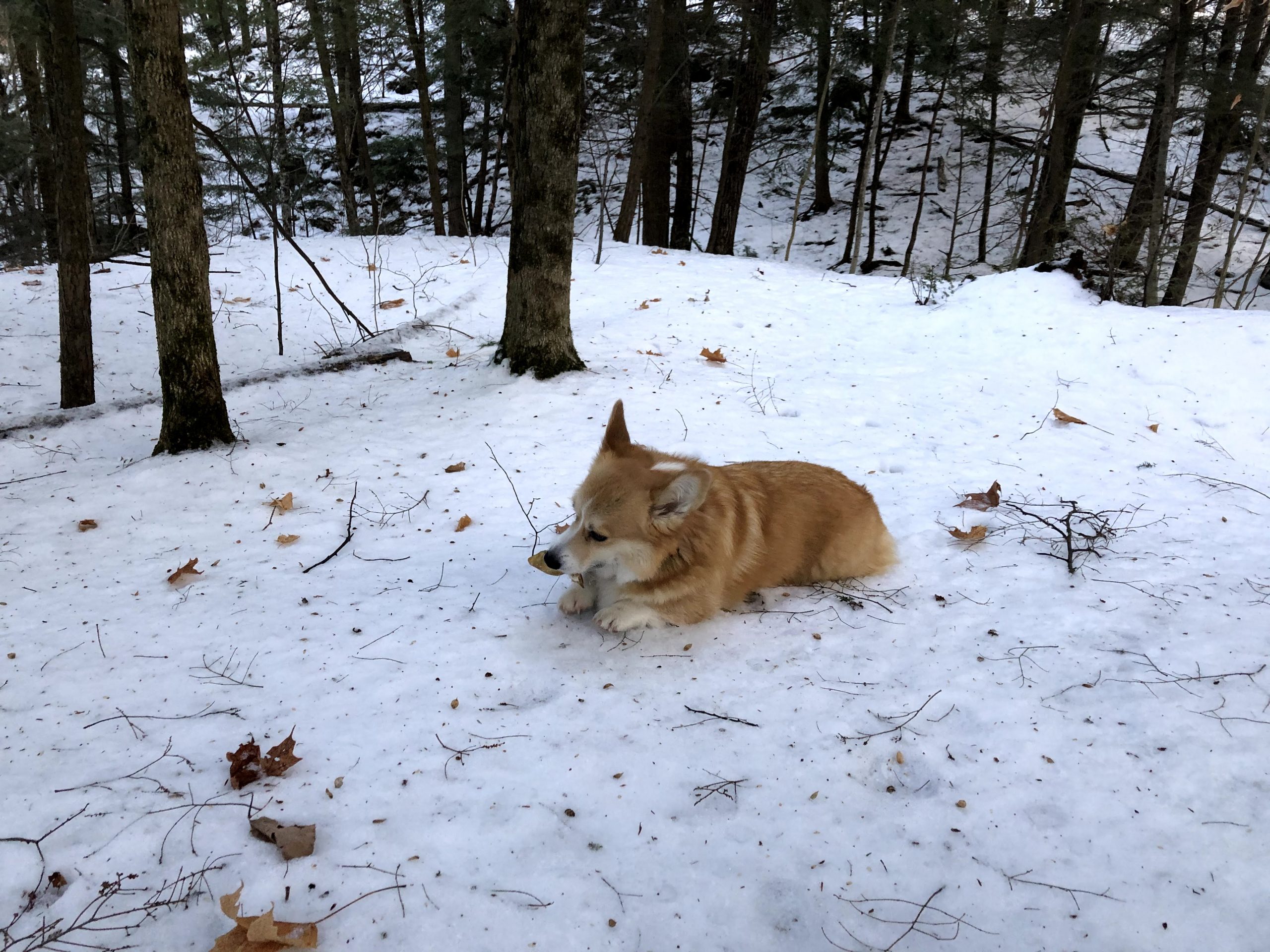 I see a squirrel outside guys!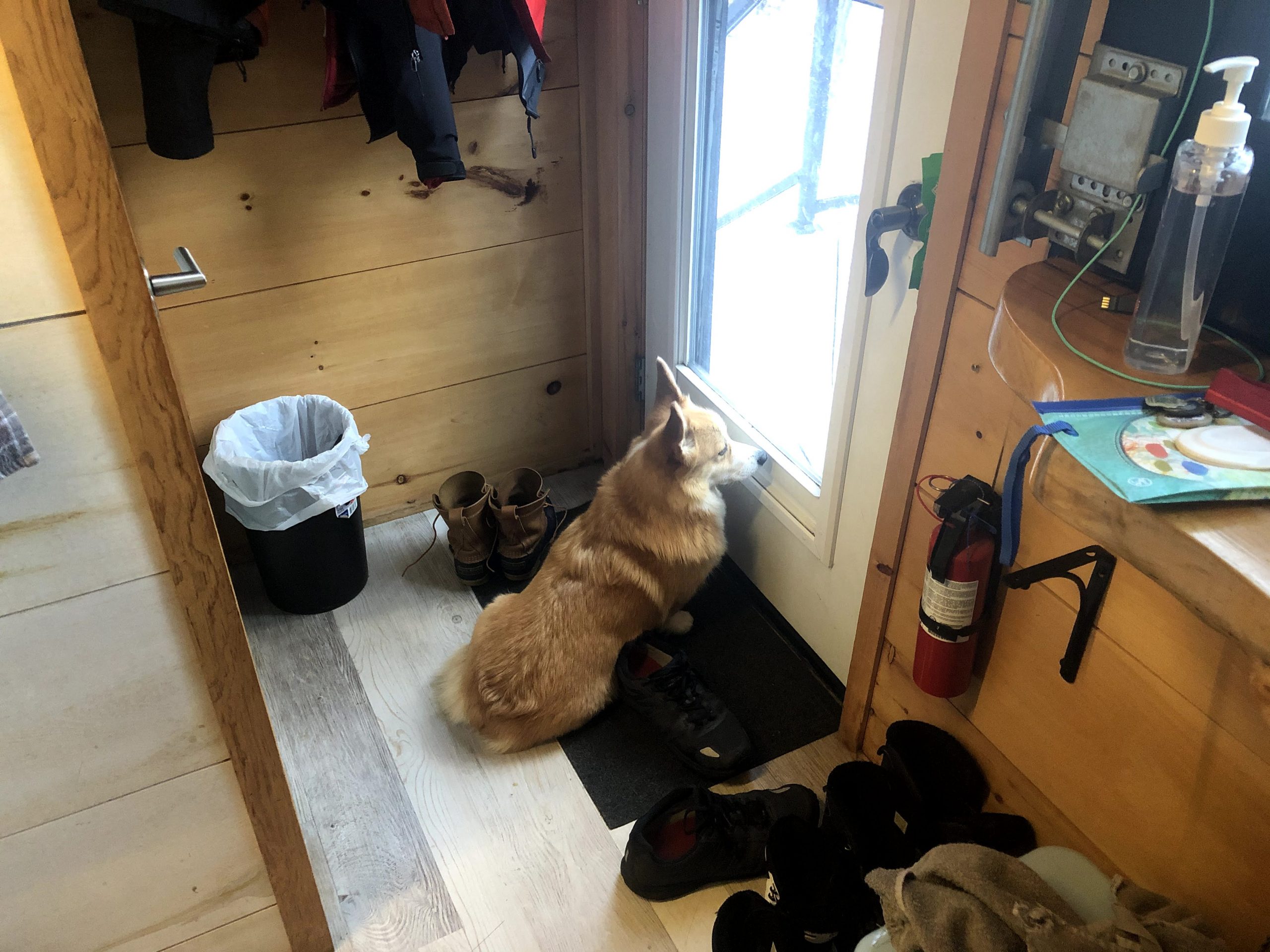 Posing near rapids on the Mississippi River near where we are staying. Yes, Ontario has a Mississippi River too! But here it's a tributary to the much larger Ottawa River, whereas in the USA the Mississippi River is one of the largest rivers in that country.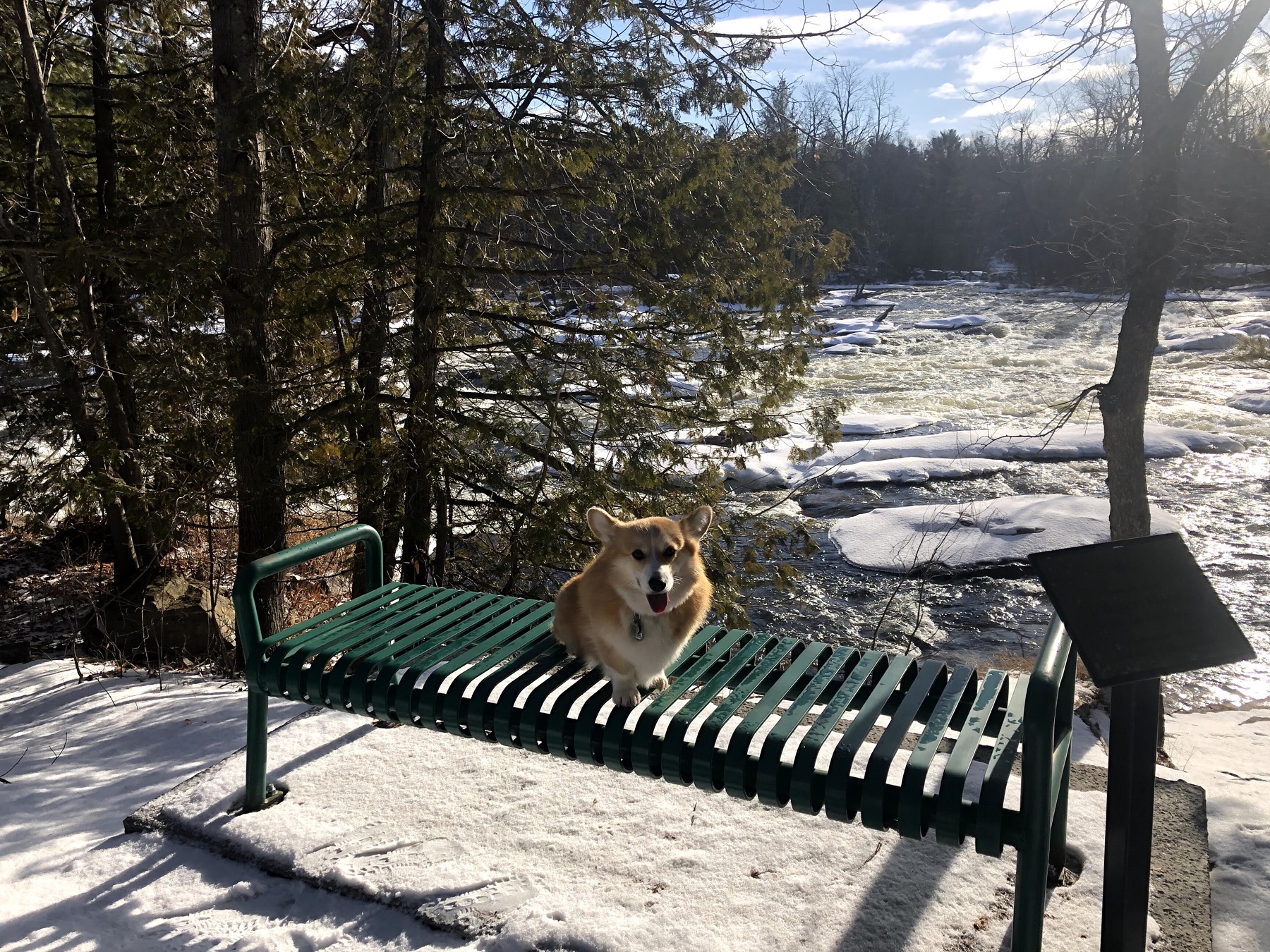 Ok guys, thanks for checking in! I might have another post about my winter adventure so stay tuned!
– Angus 🐾