Hello and Merry Christmas friends!
Ah it is finally Christmas Day, and I am wondering what Santa Paws has for me this year? I have been a good boy this year, and I've made lots of new friends so I must have been good enough for a nice present yes? ?I would like some pig ears, those are my new favourite treats! You can even say it is my pick for the best treat of 2018. ?
Yesterday I went on a nice long hike with my pal Archie, and it was great! It was green out all of December up in my nick of the woods, but it snowed the day before, and it looks like we'll have a white Christmas after all, albeit with maybe just 1 inch of snow on the ground.
Here's a pic of me and Archie hanging out on some sort of rusted out trough: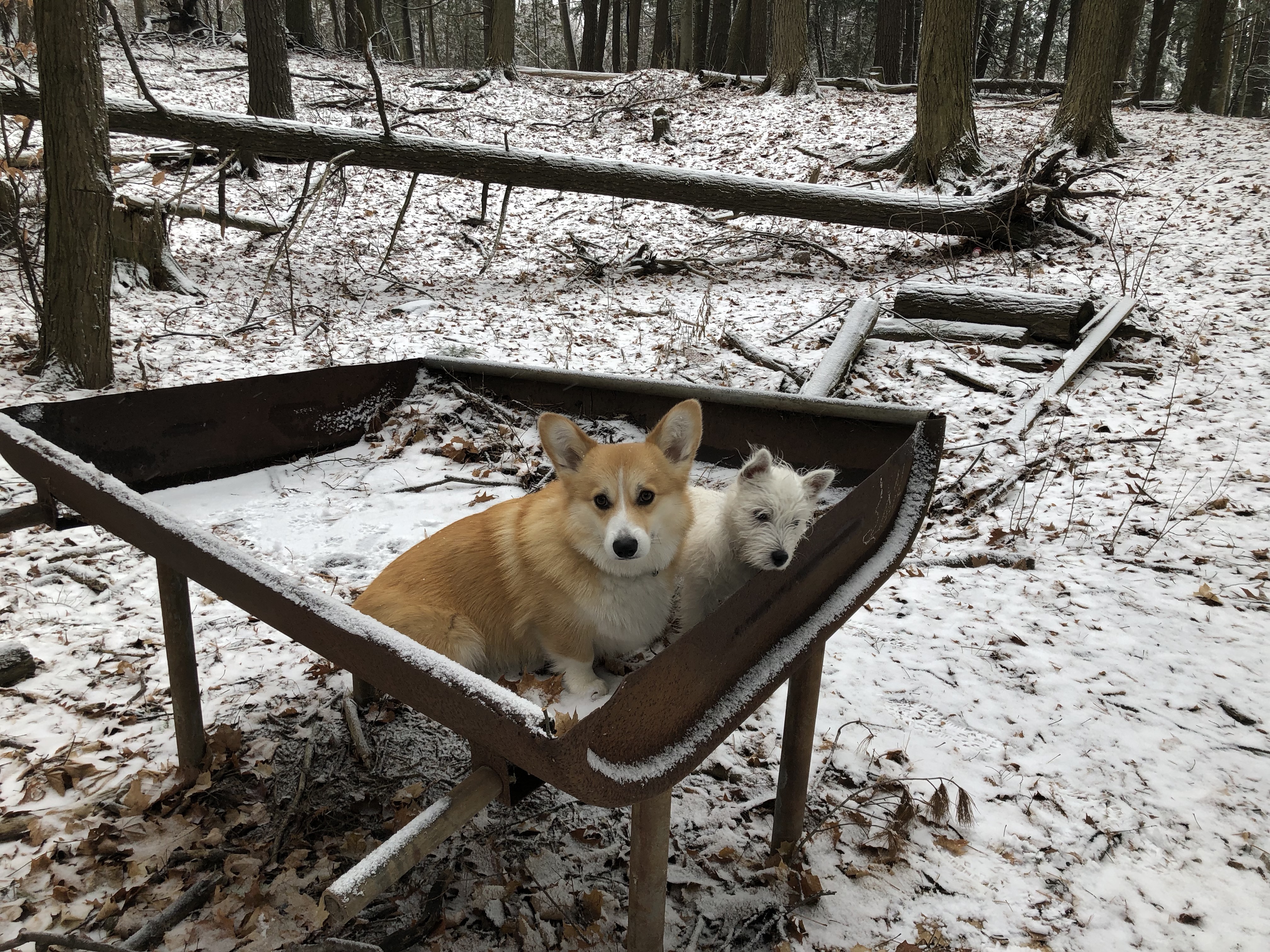 Despite his smolness, Archie is a very energetic Westie that can walk for miles and miles! So my parents took us on a 2 hour hike yesterday, and yeah, maybe it was a bit too much for us, but that's ok, because we had such a great time!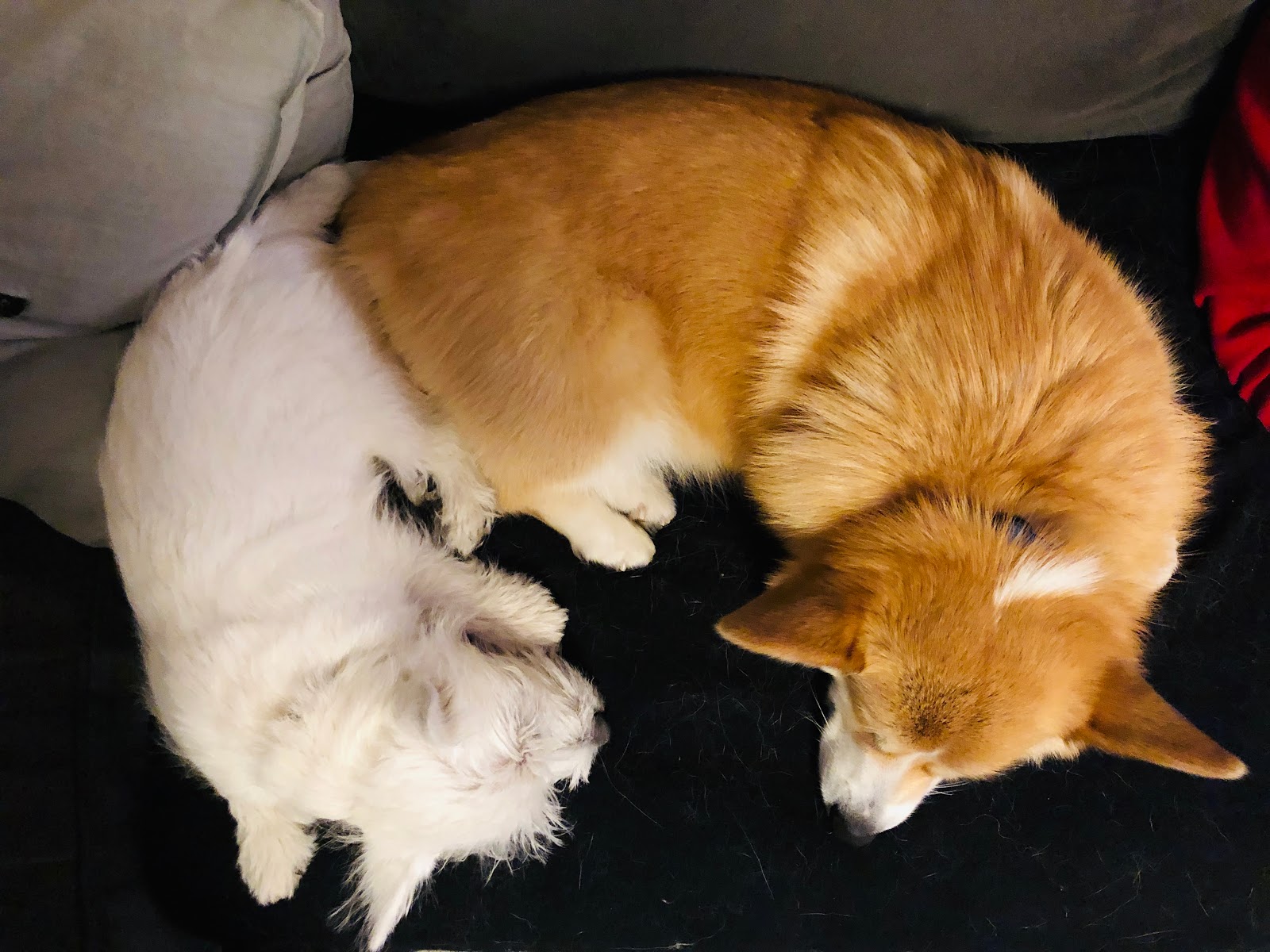 Have a Merry Christmas all!
– Angus ?