Hi friends!
It is November now in Ontario, and it is starting to snow outside! It seems that it is quite early for such precipitation events, but I'm not complaining because I love snow. Here's a video of me when I was a puppy enjoying a romp through the white stuff:
Subscribe to Angus the Corgi
Let's see what kind of wintery adventures I'll go on this year!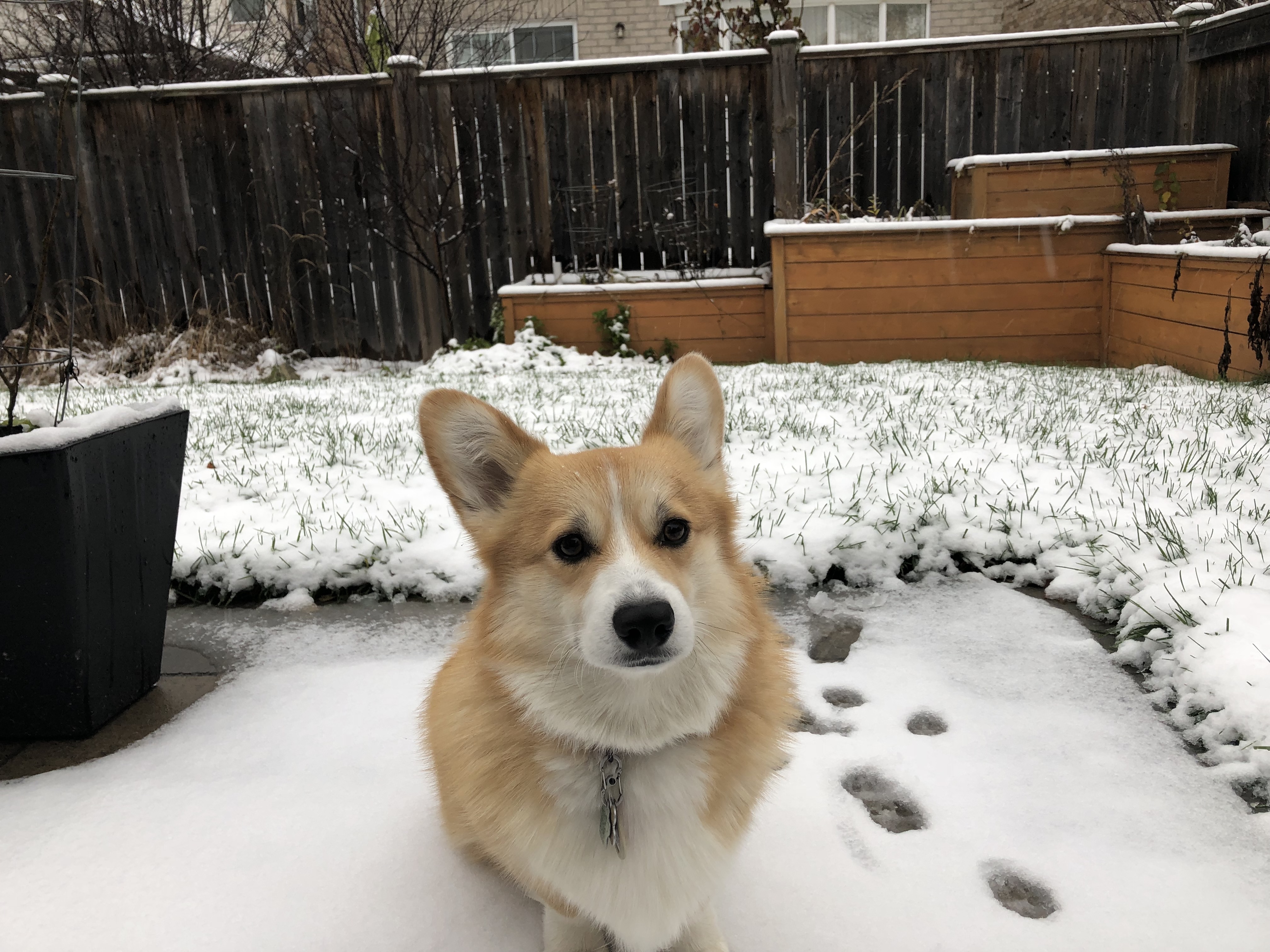 – Angus ?