Hello dear friends!
Last weekend my dear friend Ripley came over to visit me! It's been a while, but we went straight to some good ol' wrestling matches and playing tag, just like the good ol' days when we were puppies. We just keep playing for hours until one of us gets tired! But rest doesn't last long, because we get our second wind very quickly ?
Here's us trying to look our best so that we can get the treats we deserve: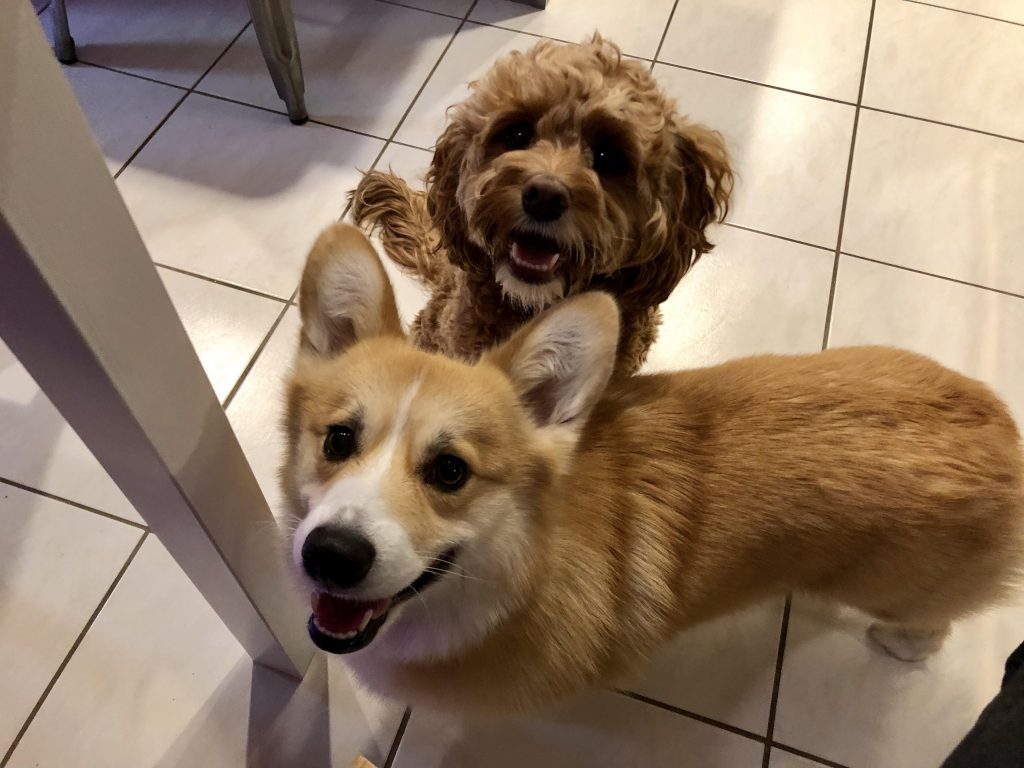 She sure knows how to look cute so that she gets all the treats!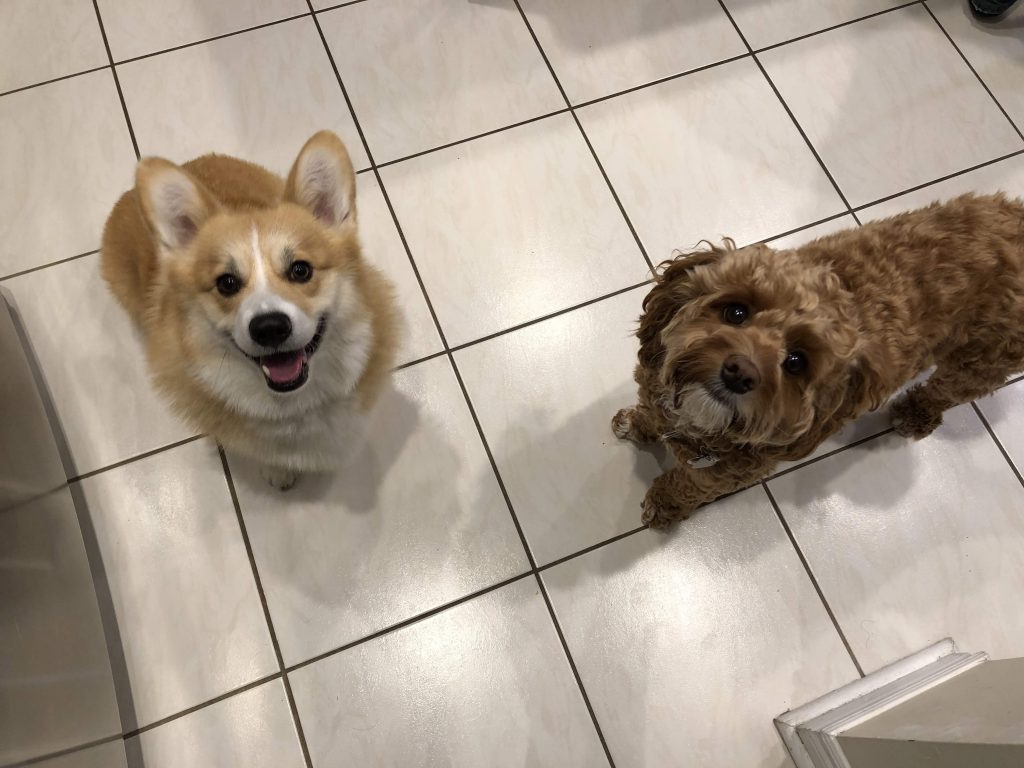 Hopefully she visits again soon!
Angus ?