Hello friends!
Angus here for another update. So it is quite cold out today, and it is snowing! So I got to go out on the lake for some exercise:
Subscribe to Angus the Corgi
Hmmm, the good thing about being a corgi is that I have a double-layer fur coat to keep me warm in winter, and so even if it is in the minus double-figures and snowing out I don't feel cold in the slightest bit.
Once at home though, I love a nice afternoon nap as well! I like to also be nice and warm, don't get me wrong ?.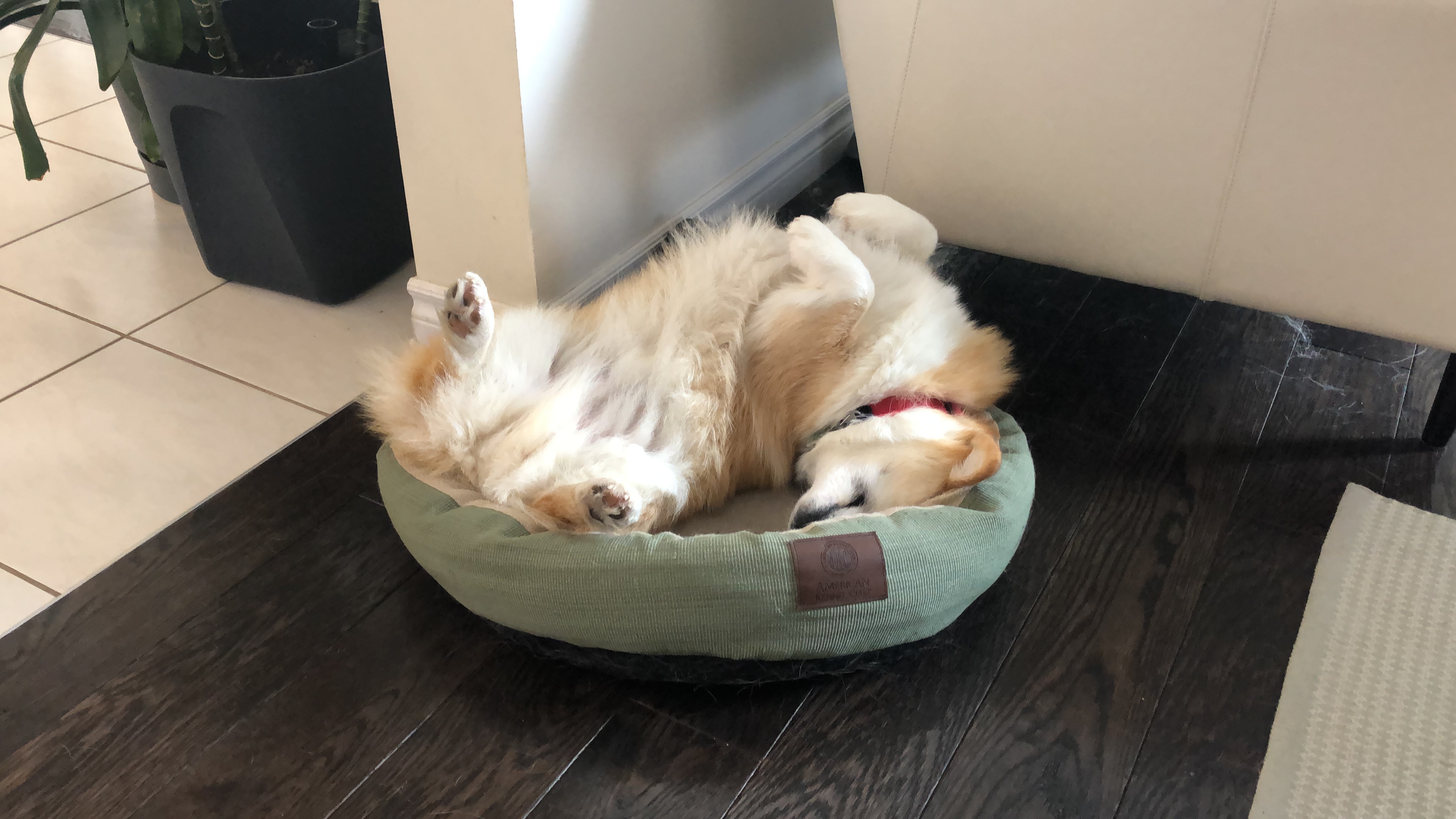 Till next time!
– Angus ?