Hello dear friends,
Angus here for another update in the life and times of Angus the Corgi. I'm suffering a bit from cabin fever because it's been a long winter, so I'm ready for Spring to arrive! Don't get me wrong though, my pawrents still take me out on walks twice a day and with the occasional weekend hike, but it'd be nice to be able to go on long adventures and do some camping again.
The first sign of Spring is known in North America to be the robins singing their musical songs. It's a nice song that tells me that the remaining snow on the ground is going to melt.
Another first sign of Spring, at least at my home, is my pawrents changing their tires on their cars, from winters to all-seasons. Nothing pleases me more than supervising this change: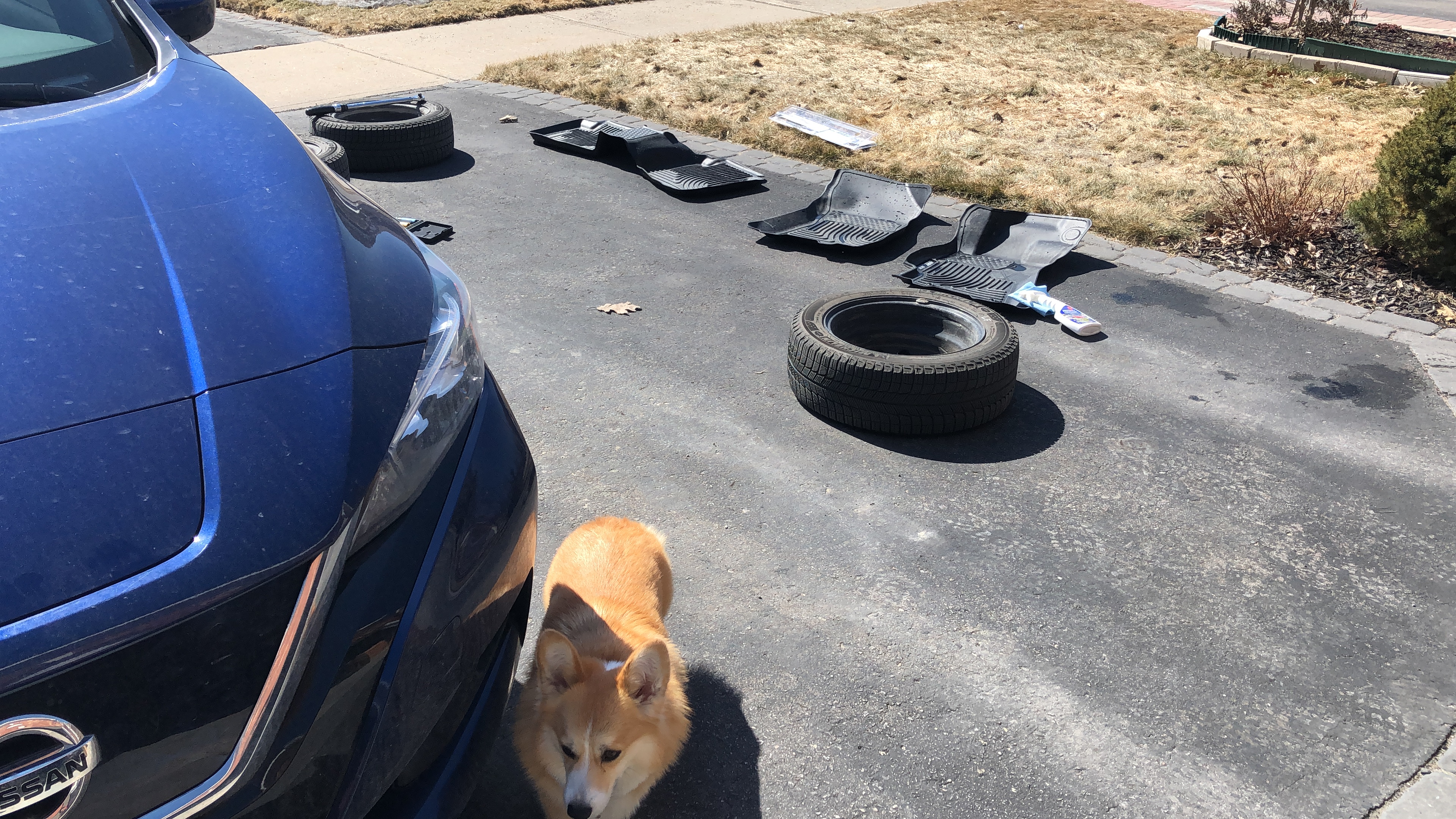 Yep, looks like everything went well: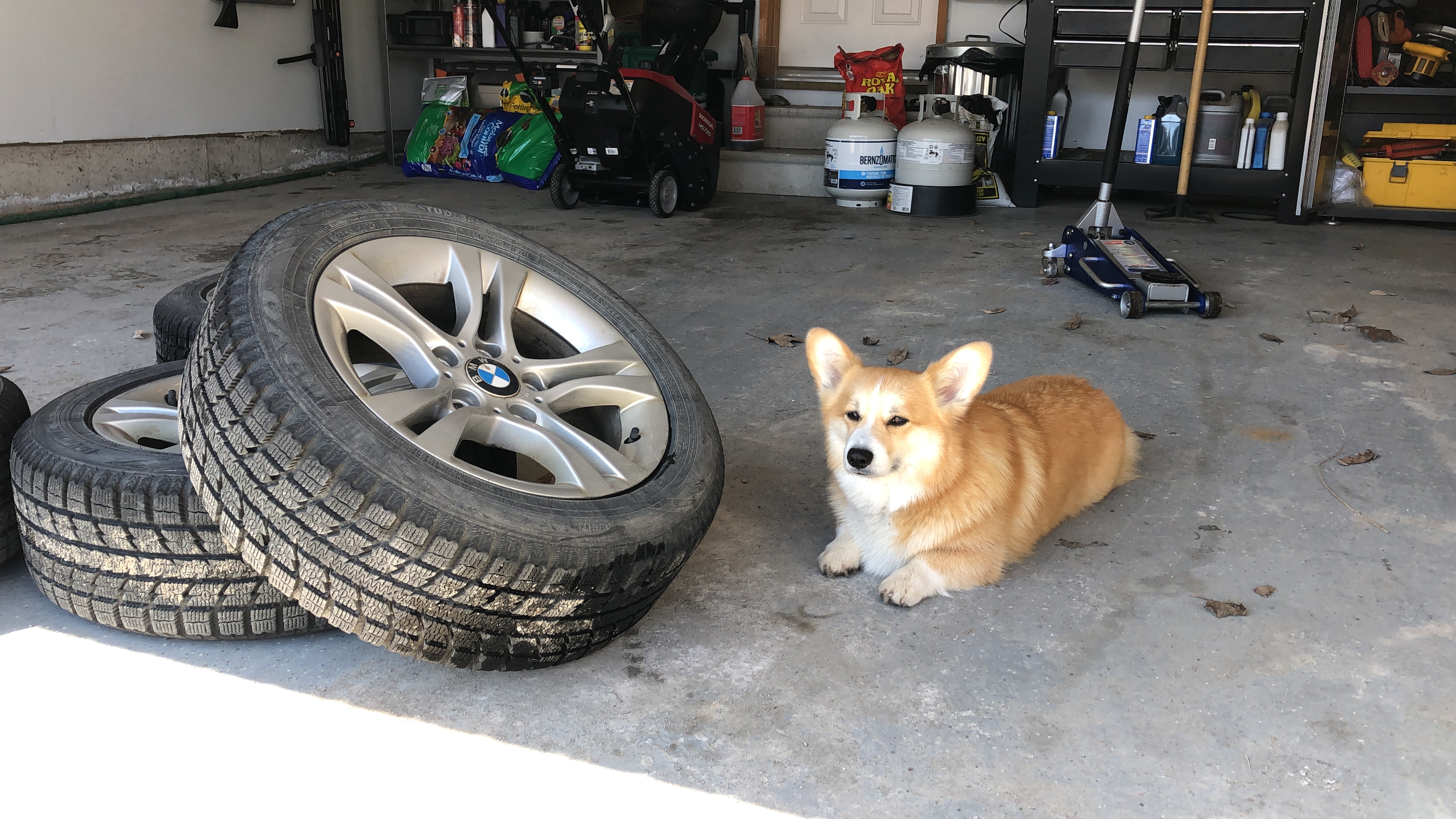 Now the cars should be ready for nice and long summer adventures!
– Angus 🐾