Hi friends,
Another park I stopped by during my summer adventure of 2019 was Riding Mountain National Park, located in Manitoba, northwest of Winnipeg. I did a couple of hikes here, as well, I went to see if me and my paw-rents could see some bisons in the bison pen area of the park.
I found the Bald Hill hike quite fun! It was quite long but at the end I ended up on top of a hill without any vegetation growing on it. The views were quite amazing! It was very windy on the hill that day so perhaps that's one of the reasons why there isn't any vegetation on that hill:
Subscribe to Angus the Corgi
This was also the first camping spot on the trip and nothing pleases me more than to supervise my paw-rents while they set up the campsite: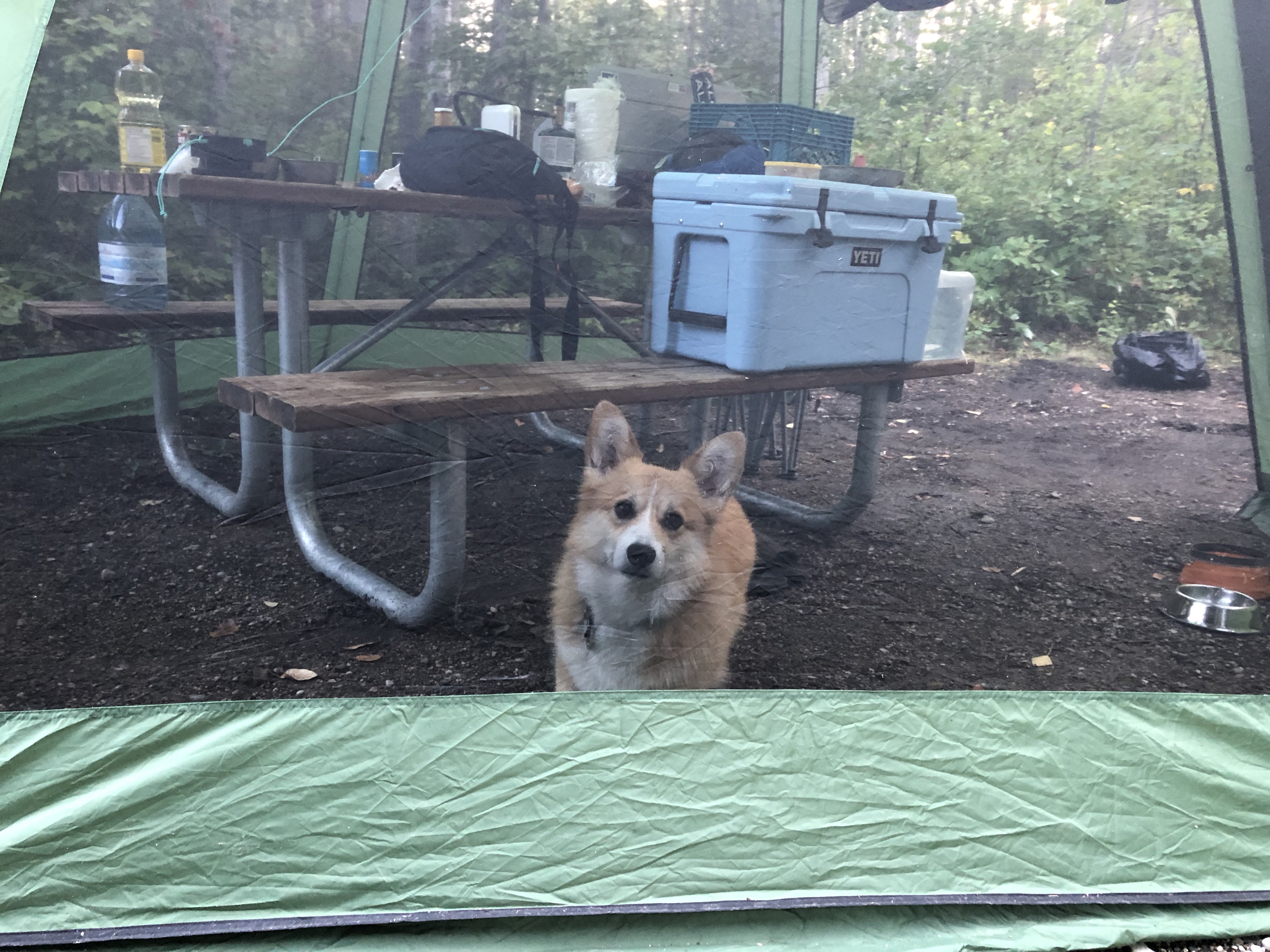 Stay tuned for more updates of my summer adventures of 2019!
– Angus